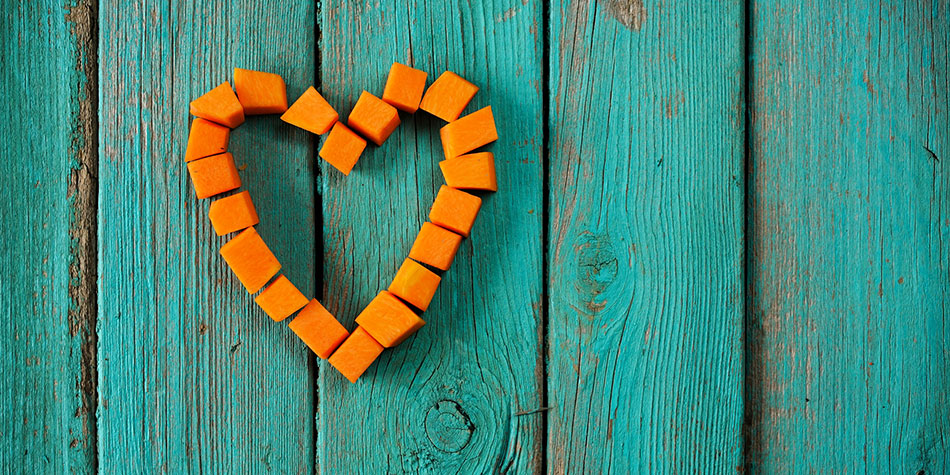 The fall is a time for lovely leaves, crisp air, baked goods, sniffling, sneezing and itching eyes?! That's right, those beautiful autumn scenes can also cause some serious allergy symptoms. Although your fall allergies are unlikely to lead to anaphylactic shock (a serious allergic reaction), any time your immune system is working harder, so is your cardiovascular system. So treat your heart this fall with this easy-to-find goody: pumpkin!
Canned or fresh, pumpkin is a "superfood." And this squash is especially good for your ticker because it's chock-full of carotenoids that are known to reduce heart disease risk.
Antioxidant action
And that's not all. Pumpkin is also a good source of potassium, magnesium, fiber, and antioxidant vitamins C and E. So don't think of this squash as merely fall doorstep décor - reap the heart health benefits instead with this recipe for pumpkin pudding.
Patty's pumpkin pudding
There are healthier ways to get your fill of pumpkin than by eating pumpkin pie — like this pumpkin pudding recipe from SuperFoods HealthStyle:
Ingredients
1/4 to 1/2 cup sugar
2 to 4 teaspoons cinnamon
1/4 teaspoon ground ginger, optional
1/4 teaspoon ground cloves, optional
2 large eggs (the _SuperFoods _authors recommend eggs with extra omega-3s)
One 15-ounce can pure pumpkin
One 12-ounce can evaporated nonfat milk (or evaporated 2% milk)
Preparation
Mix all the ingredients together and pour the mixture into an 8-by-8-inch casserole. Bake it in a preheated (350 degrees Fahrenheit) oven for about 30 minutes. Don't overbake; the center should be slightly wiggly. Cool and enjoy, or refrigerate for later use.
This content originally appeared on Sharecare.com.